If you are cruising for the first time, there are things you should know before you go!
Here's a list of most commonly questions to help you get ready and ensure "smooth sailing" both before and during your cruise! If your question isn't here, please do not hesitate to email me
travel@sharnesetravel.com
WHAT DOCUMENTS DO I NEED TO TAKE?

For the most current government requirements, please go to:
http://travel.state.gov/
HOW DO I PAY FOR ITEMS ON BOARD AND IN PORT?
The Cruise Lines will open an inboard account for bar purchases, soft drinks, souvenirs, to pay for shore excursions, etc, which you can settle by credit card, travelers checks or cash at the end of the cruise. The purser's office will also cash travelers checks for you. In addition, most of the duty-free shops inboard and most shops in port will also cash travelers checks. Most shops in port will accept major credit cards as well as American dollars or travelers checks. YOU WILL NOT BE ABLE TO CASH PERSONAL CHECKS ON BOARD THE SHIP.

Most Cruise Lines have a Bursar Office, which offers Foreign Currency. To avoid lines You can also purchase Foreign currency in advance. Save by purchasing foreign currency prior to departure and avoid escalated fees and inflated exchange rates in airports, hotels and banks. Plan ahead to purchase foreign currency. When you plan ahead, you an e-mail will be sent 30 days prior to your departure reminding you to place your order. *Effective April 2, 2005, major credit card companies are now adding a 3% surcharge to all currency purchases made overseas. The charge is added to your regular monthly statement. It's always best to arrive in a country with some of the currency in your pocket. *Referral Travel Agents should purchase foreign currency on your site, so that you will receive the vendors commission.
WHAT ABOUT TIPPING/GRATUITIES ON BOARD SHIP?
Tipping with most cruise lines is now included on your on board account. While this makes tipping the proper people more convenient, you may alter these amounts according to your cruise experience in these areas. Your tips will affect these services on your cruise ship: Your Cabin Steward, Waiter and Assistant Waiter. These amount will range from $9.00 to $10.00 per person per day on most cruise lines. On luxury cruise lines these amount may be higher. If you wish to change the amounts either by reducing or adding to your account, you should visit the purser on board your cruise ship. Note: most cruise lines add gratuities to bar tabs. Always check your bills.
DO I NEED TO PACK A TUXEDO OR FORMAL DRESS?
Many cruise lines allow you to rent a Tuxedo on board. This will reduce additional packing and you will have a pressed Tuxedo on each formal night of your cruise. Although prices may vary on different cruise lines, the average price is between $75 & $85. This will cover all cruises of 11 days or less. Included on Standard Tuxedo Rental Package are 1 Black Jacket, 1 Pair of Black Pants, 2 White Formal Shirts, 1 Black Cummerbund and Tie Set and 1 Set of Cuff links and Studs. There is also a White Dinner Jacket Package, and a Package for both The Standard Black and White Dinner Jacket Tuxedo's Note: Shoes and Socks are additional.
Rentals are available for the Ladies as well on Celebrity, Holland, Princess and Royal Caribbean. If you are sailing on "back-to-back" cruises (two consecutive sailings of the same ship), then each voyage is considered a separate rental. If you are not sure, ask in advance. Not all Cruise Lines have a "Formal Night". If you cruise often, and would rather be prepared purchase your
clothes
in advanced.
WHAT ABOUT MOTION SICKNESS?
Ships today are so well stabilized that most of the time you won't notice you are even moving! It's a good idea though to take along some Motion Sickness precaution (follow the directions on the box) as well as aspirin and sunscreen. If you do have a problem on board, all ships have a doctor and a nurse aboard. And be sure not to forget any prescription drugs you are taking. These should be put in your carry-on-luggage. Consult your physician before taking any medication. I strongly recommend
Travel Insurance
. Travel Insurance provides medical coverage, including coverage for pre-existing medical conditions and financial default. Optional Coverages include Cancel for Any Reason, Cancel for Work Reasons and Medical Evacuation home or to the hospital of choice."
WHAT HAPPENS TO MY LUGGAGE AFTER I LEAVE IT AT THE AIRPORT (OR PORT, IF YOU ARE DRIVING
)?
If you are using the cruise line's airfare program, you will affix the luggage tags sent with your cruise documents and check your luggage at the airport. The next time you see it will be in your cabin! There are a few ports where you will need to claim your luggage at the airport--this will be indicated in your cruise documents and, again, call me if you have any questions. If you are flying but NOT using the cruise line's airfare program you still need to affix your cruise line tag but you will need to claim your own luggage at the airport baggage area when you arrive in your port city and take it with you to the port.
If you are driving to the port, you will check your luggage when you arrive at the port, and they will take your bags to your cabin. It's a good idea to check your cabin about 1/2 hour before sailing to be sure your luggage has arrived and to check with your steward or the purser's office if it is not there. They have thousands of bags to deliver to cabins and it does take a while. The most important thing is your luggage tag -- without it, how will they know where to find you?
On the last night of your cruise you will be asked to put your luggage (except your carry-on bags) outside your cabin so that it can be taken to the holding area, and off loaded early the next morning. You will claim your bags in the customs area, don't worry all this will be explained on the ship. It would be a good idea to pack an overnight bag on your cruise.
HOW CAN I BE REACHED ON BOARD THE SHIP IN AN EMERGENCY?
CARNIVAL CRUISE LINE (CCL)...877-225-7447
CELEBRITY CRUISE LINE (CEL)...877 266 1020
PRINCESS CRUISE LINE (PCL)...900 329 7447
NORWEGIAN CRUISE LINE (NCL)...888 627 4477
ROYAL CARIBBEAN (RCL)...888-724-7447
HOLLAND AMERICAN LINE (HAL)...800 426 0327
DISNEY (DIS)...888 322 8732
HOW WILL I KNOW WHAT IS GOING ON ON BOARD THE SHIP, OR FIND OUT ABOUT
SHORE EXCURSIONS
?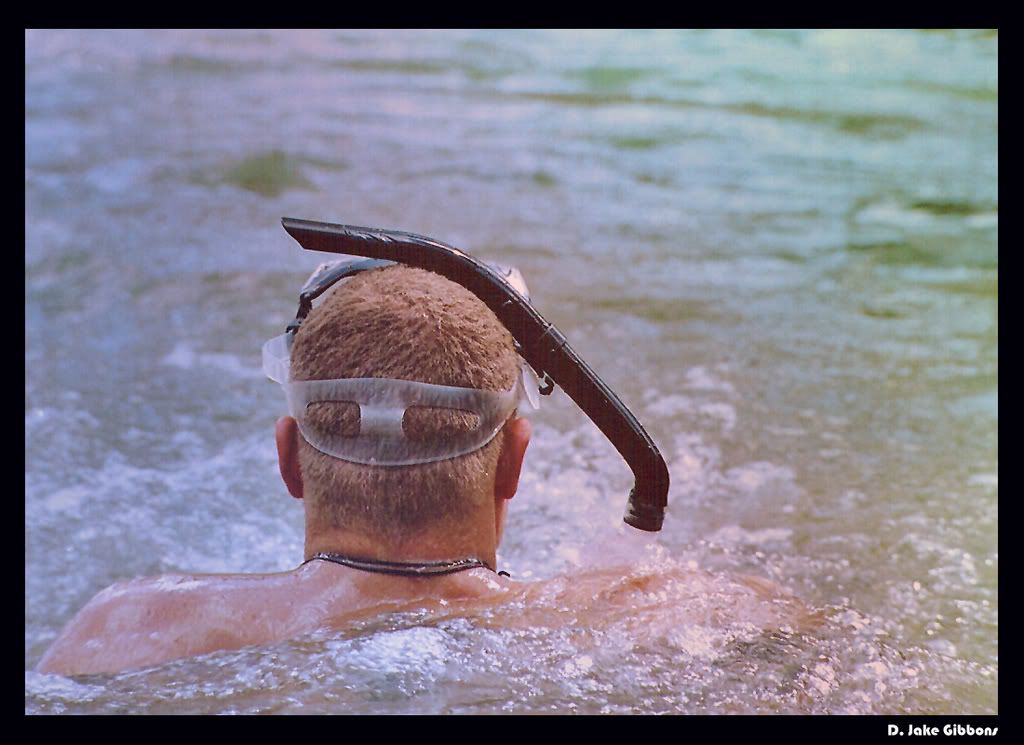 There will be all kinds of "goodies" about this in your cabin when you arrive and prior to sailing is a good time to explore and get your bearings as to where the dining room, gym, lounges etc. are located. There will be a daily program of activities put in your cabin each night for the next day. For first timers I suggest you attend the "shore excursion talk" or at least part of it, and the debarkation talk, both of which will be listed on the daily program, These are very informative and all the cruise directors do a pretty good job of making it fun. * Note that "
shore excursions
" should be booked before or as soon as you arrive on the ship. The more popular ones have a tendency to sell out. Some cruise lines will allow you to book "shore excursions" through your TV in your cabin. *Referral Travel Agent purchase Shore excursions from your website, so that YOU receive the Vendors Commission.
IS IT BETTER TO TAKE A SHORE EXCURSION OR EXPLORE PORTS OF CALL ON MY OWN?
lot of that is really up to you! Most ships include a program of their shore excursions with your cruise documents but if not, you will have one in your cabin when you board the ship. Sailing and snorkeling excursions are lots of fun and much easier than trying to arrange them yourself. Some of the islands/ports that are easy to explore on your own (by cab, or even on foot in some places) are: St. Thomas, Grand Cayman, Key West, Freeport, Cozumel, San Juan, Bermuda, Canadian ports especially Quebec City, Grenada and St. Barts, Caribbean Islands, Cozumel/Cancun, Bermuda, Hawaii, Alaska, and Canada. If you're not the real adventurous type, consider a shore excursion in at least one port.
Things have changed in our world today. There is a lot of unrest in many countries and ports of call. I highly recommend that you book your "shore excursions" with a Travel Agent. Especially, if you would like to get more information. Although you may save some money by booking your own shore excursion, please be aware that if you miss your cruise ship because you booked your own shore excursion with an outside company, you are on your own. This can be a very expensive ordeal. Booking passage from any port of call to either fly to the mainland or to meet the ship at the next port of call can be very expensive.
Your cruise documents should arrived with in ten days before your departure date. When they arrive, please check them IMMEDIATELY to be sure they show your correct name, ship, sailing date and cabin number (if you have been assigned a cabin at booking). Also be sure your airline tickets if applicable, are accurate and reflect the correct name transport to the correct port. If you are using the cruise line air program you should also have vouchers for transportation from the airport to the port and back. All document packages should contain luggage tags and many will also include form to fill out for boarding passes, on board credit programs. All of these should be filled out before you leave. Please contact your Travel Agent, once you return to offer feedback It's feedback from clients that helps us assist all of you in making good choices for your cruise vacations!
If you are using the cruise line's transfer program, be sure to check your cruise documents for voucher for transportation from the airport to the pier. When you disembark the plane, look for the Cruise Line Representative in the baggage claim area. They will direct you to the bus or van. If you don't happen to see them right away(and this rarely occurs) just ask a rep from one of the other cruise lines to "point the way"!! Sometimes one person has to meet two planes at once and all the cruise people help each other out at the airport.
TRAVEL TIPS
1. Things To Do the Day You Leave
Turn water heater down to the lowest setting.
Turn your air conditioner up in summer. You want to reduce your bills, but you may have to keep the house from getting too hot to protect your pets and electronics.
Turn your heat down or off in spring or fall. Be sure to leave the house warm enough in the winter. You may want to reduce your bills, but you may need to keep the house from getting too cold to protect your pets and water pipes.
Leave shades or drapes as you normally do.
Plug a cheap radio into a timer so you can have some noise in the house during part of the day.
Lock all doors and windows including basement & garage.
2. Check Travel Items
Passports Tickets Camera Credit Card/Travelers Checks Currency of countries on itinerary Trip Itinerary Reservation Info
Misc. Items
Travel clock Umbrella/rain gear Phone Numbers Cell phone/charger
Personal Items
Shampoo Conditioner Deodorant Toothbrush and Toothpaste Shaving supplies Suntan Lotion Needles and Thread Band aids Prescriptions Aspirin Glasses/contact lenses Sunglasses Cosmetics Comb/Brush Blow dryer Hot iron
Clothing Items
Men: Suits (one dark for evening) Shirts Pants Ties Sweaters Jacket Belts Shoes (dress and walking) Socks Swimwear T-shirts Pajamas Underwear
Women: Evening dress Dresses Skirts Blouses Slacks Sweaters Jacket Shoes (dress and walking) Stockings Swimsuit Pajamas Underwear
Your Personal List

"The World is a book and those who do not travel read only
one page" - St. Augustine
"Travel is fatal to prejudice, bigotry, and narrow-mindedness, and many of our people need it sorely on those accounts. Broad, wholesome, charitable views of men and things cannot be
acquired by vegetating in one little corner of the earth all one's life time" -Mark Twain
Let me know what you think, leave a comment.

Happy Cruising!